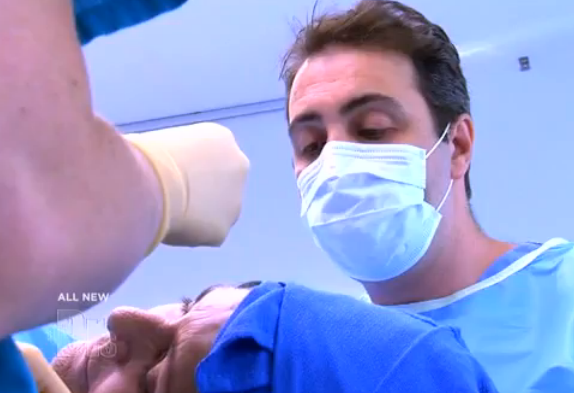 Many people suffer from the agonizing daily perspiration caused by axillary hyperhidrosis. For those around you that don't have the condition, it seems difficult to understand how embarrassing and difficult life is to constantly sweat through your clothes. One of our hyperhidrosis patients commented that those around them never really understood how hard it is to live with hyperhidrosis. If you have any of the following symptoms, you may have options for treatment with the new FDA approved Miradry system that can control excessive underarm sweat:

You apply deodorant or antiperspirant on your armpits more than once per day.
You use clinical strength antiperspirant but still sweat through your clothes.
You experience sweating through your shirts or blouses.
You avoid social activities or physical activities because of excessive sweating.
You notice stains on your clothes from sweat.
You are afraid and embarrassed by your sweat during intimacy.
You change clothes more than once daily because of underarm sweat.

QUESTIONS ABOUT MIRADRY:
Is the Miradry system for hyperhidrosis available in the United States? The Miradry system was developed to address hyperhidrosis of the axilla in patients diagnosed with a condition known as hyperhidrosis. The system was developed by Miramar Labs in Sunnyvale, California and is now FDA-approved as an effective therapy for axillary hyperhidrosis. The system is available in the United States and our Los Angeles office now offers treatments for patients from all over the world. Dr. Raffy Karamanoukian is our surgical director and has extensive experience in treating patients with hyperhidrosis.
Is the Miradry hyperhidrosis treatment FDA-approved? Clinicians have been waiting for a non-invasive system for axillary hyperhidrosis for years. Clinical studies submitted to the United States FDA regarding hyperhidrosis demonstrated efficacy and safety in the Miradry system. The technology was given FDA approval and the Miradry system is now available in select markets in the United States. Our office sees patients from Asia, Dubai, Saudi Arabia, Europe, Kuwait, Qatar, and Canada for the Miradry system. Patients living in the Los Angeles now have an effective treatment alternative for hyperhidrosis treatment.